About the Editor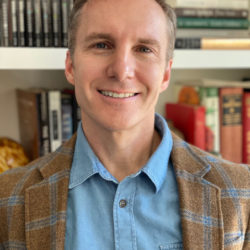 Richard Rhorer launched the Simon Element imprint in 2021. Prior to assuming his current position, Richard was the deputy publisher of the Simon & Schuster imprint for ten years. During his time at Simon & Schuster he orchestrated the publication strategy and marketing campaigns for dozens of books that topped bestseller lists, including modern classics in the lifestyle and prescriptive nonfiction categories such as Salt, Fat, Acid, Heat by Samin Nosrat, Think Like a Monk by Jay Shetty, Come as You Are by Emily Nagoski, Keep Sharp by Sanjay Gupta, Contagious by Jonah Berger, and Elements of Style by Erin Gates, along with many others. In addition, Richard also developed and launched the top-rated, award-winning podcast Mobituaries with Mo Rocca in partnership with CBS News, and he created the History in Five digital platform and video series.
Prior to joining Simon & Schuster, Richard held a series of sales, marketing, and digital business development positions with HarperCollins and Macmillan. Highlights from these years include everything from bestsellers by political activists like Noam Chomsky and Thomas Frank to the launch of the Quick and Dirty Tips podcast network, which quickly amassed tens of millions of downloads for shows like Grammar Girl and Nutrition Diva.
With Simon Element, Richard brings together his passions for food, cooking, wellness, and personal development with his lifelong love of books and reading, first sparked when his Great Aunt Lillian gave him a Hardy Boys mystery for his eighth birthday.