About the Editor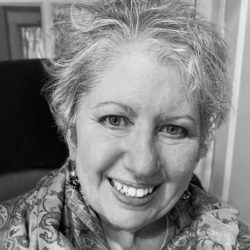 Cate Prato joined Adams Media in 2017 after several years in the magazine publishing business, where she specialized in mixed media and fiber arts. Previously, she worked in daily journalism, writing for The Boston Globe and other publications in the Boston area. She graduated from Wittenberg University with degrees in English and theatre, and from Boston University with a master's in communication.
Some of Cate's previous titles include Gender: Your Guide by Lee Airton; Living the RV Life by Marc and Julie Bennett; The Lost Art of Handwriting by Brenna Jordan; The No Worries Workbook by Molly Burford; Self-Care for Men by Garrett Munce; Brain Tingles by Craig Richard; Real Estate Investing 101 by Michele Cagan;  The Ultimate Side Hustle Book by Elana Varon; and 200+ Ways to Protect Your Privacy by Jeni Rogers.
Cate is interested in self-help/self-improvement, business (primarily personal finance), and DIY.