About the Editor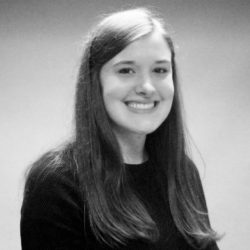 Anna Parsons joined Aladdin in 2018 after completing several internships and an MS in Publishing from New York University. She's looking for commercial chapter book through upper middle grade fiction and nonfiction, especially featuring underrepresented voices.
Anna enjoys stories full of adventure, including light or epic fantasy and science fiction, suspenseful mystery and thrillers, and light horror. She's also acquiring select high-concept contemporary and historical fiction, tending toward escapist plots but with characters who tackle real-world issues. Anna loves compelling voices, fresh takes on fairy tales or mythology, surprise twists, and clever schemes; and is open to prose, novels in verse, and graphic novels.
For chapter books Anna is looking for strong central characters and compelling series concepts, with universal growing-up experiences plus a dash of mystery or fantasy. In nonfiction, she's looking for accessible narrative nonfiction or illustrated books that offer insights into important social topics or historical events.