About the Editor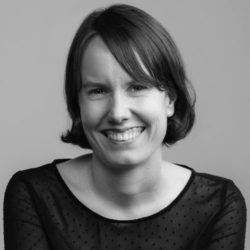 Megan Hogan is looking for narrative and idea-driven nonfiction, especially overlooked and revisionist history, literary and investigative journalism, science and nature, (pop) culture, and self-help. She's especially drawn to books with real bearing on how we live our lives, as individuals and societies.  
Many of her favorite projects are equal parts entertaining and enlightening. She also has a soft spot for braided narratives, quirky deep dives, graphic nonfiction, queer stories, and tales from the American West. 
Past publications include national bestseller Why Fish Don't Exist by Radiolab co-host Lulu Miller, Katie Booth's The Invention of Miracles, a finalist for both the PEN/Jacqueline Bograd Weld Award for Biography and the Mark Lynton History Prize, New York Times Notable Book The Chancellor by Kati Marton, and Indie Next pick The Stowaway by Laurie Gwen Shapiro. Her forthcoming projects recount the life of a nonbinary preacher during the American Revolution, show us how to create everyday utopia for women (and the rest of us), and argue that the desire for bipartisanship has led this country into many of its gravest mistakes over the past 250 years.  
A graduate of Princeton University, Megan joined Simon & Schuster in 2014, after two years at a translation agency  in Paris.