About the Editor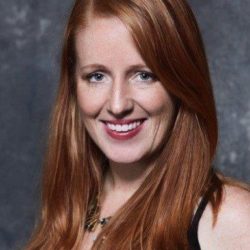 Stephanie Frerich is a Vice President and Executive Editor at Simon & Schuster, where she acquires a wide variety of nonfiction, including current events, narrative nonfiction, business and economics, history, popular science (nature especially), psychology, and biography/memoir. She gravitates toward idea-driven, conversation-starting nonfiction, with a fresh voice and research, that asks how we got here and how could it be different. 
Some of her bestselling and award-winning books include Just Pursuit by Laura Coates, Amazon Unboundby Brad Stone, I Would Leave Me If I Could by Halsey, Measure What Matters by John Doerr, No Filter by Sarah Frier, How to Invest by David Rubenstein, Brotopia: Breaking Up the Boys' Club of Silicon Valley by Emily Chang, and The Making of a Manager by Julie Zhuo. Other of her forthcoming and published authors include Kara Swisher, Pulitzer Prize–winning journalist Gretchen Morgenson, WNYC Death, Sex & Money host Anna Sale, Congressman Ro Khanna, Washington Post reporter Taylor Lorenz, neuroscientist Heather Berlin, Wall Street Journal relationship columnist Elizabeth Bernstein, and more. Stephanie also oversees the Stephen R. Covey The 7 Habits of Highly Effective People library. 
Hailing from Minnesota, she studied James Joyce while pursuing a master's degree at Trinity College in Ireland, learned how to run a small publishing company at Ivan R. Dee in Chicago, briefly left publishing for a jaunt in the startup world at Skillshare, and brings an innovative, hands-on approach for how to publish good books.