About the Editor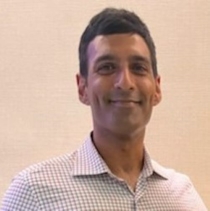 Amar Deol began his publishing career at Simon & Schuster's flagship imprint, where he worked with Pulitzer Prize–winning, bestselling authors including Doris Kearns Goodwin, Bob Woodward, and Richard Rhodes. His recent and upcoming titles include The Newlyweds: Rearranging Marriage in Modern India by Mansi Choksi, Ringmaster: Vince McMahon and the Unmaking of America by Abraham Riesman, Hold the Line by Michael Fanone, The Riders Come Out at Night: Brutality, Corruption, and Cover Up in Oakland by Whiting Award-winners Ali Winston & Darwin BondGraham, and The Life: Sex & Work in America by J. Anthony Lukas Award-winner, May Jeong.
Amar's New York Times bestselling titles include Mitch, Please!: How Mitch McConnell Sold out Kentucky (and America, Too) by Matt Jones with Chris Tomlin, Unguarded by Scottie Pippen with Michael Arkush, Scars and Stripes by Tim Kennedy and Nick Palmisciano, and Blood in the Garden: The Flagrant History of the 1990s New York Knicks by Chris Herring, a selection on Barack Obama's 2022 Summer Reading List.  
Areas of Interest: Narrative Nonfiction, Politics, Current Affairs, Sports, Music, Pop Culture, Film, History, Memoir, True Crime, Cultural Criticism
Authors Include: Chris Herring, Mansi Choksi, Tareq Azim, Seth Davis, Matt Jones, Chris Tomlin, Mona Gable, Nathan Grayson, Ali Winston, Darwin BondGraham, Abraham Riesman, May Jeong, Michael Arkush, Gene Wojciechowski, Kirk Herbstreit, Scottie Pippen, Ruth Glenn, Michael Fanone, John Shiffman, Tim Kennedy, Nick Palmisciano, Ruth Glenn, Miles Taylor, Ryan Leaf, Lars Anderson, Kurt Wagner, Clark Fredericks, and Elle Reeve.