About the Editor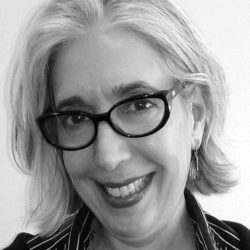 Jackie arrived at Gallery in August 2016. She's interested in period and contemporary women's fiction, and also enjoys character-driven crime and suspense fiction (the darker the better). She's proud to have launched the careers of New York Times bestselling authors Diana Gabaldon, Eloisa James, and Kate Quinn.
Her current list of authors includes Jennifer McMahon (The Drowning Kind), Liz Nugent (Unraveling Oliver, Lying in Wait, Little Cruelties), Marjan Kamali (The Stationery Shop), Erica Ferencik (The River at Night, Girl in Ice), and Katrine Engberg (The Tenant and The Butterfly House). On the nonfiction side, she acquired rights to Olivia Newton-John's New York Times bestselling memoir, Don't Stop Believin' and The Lost Boys of Montauk by Amanda M. Fairbanks.
Forthcoming titles include Greenwich Park, a debut novel by Katherine Faulkner, and Wish You Were Gone, the first adult novel by New York Times bestselling YA author Kieran Scott.